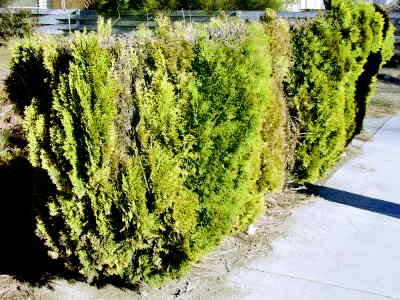 Hedge-trimming is an art form difficult to master, as this Sunnyside example shows. Master Gardener Jim McLain says hedges should be fuller at the bottom and taper to a narrower top. If trimming is left too long, bald spots that may never grow back, like the ones in this hedge, are the result when trimming is finally done.

Stories this photo appears in:
The recent days of milder temperatures and sunshine may have gardeners thinking thoughts of spring. But, according to Jim McLain, WSU master gardener, it is still too early to do more than think about those flower beds.