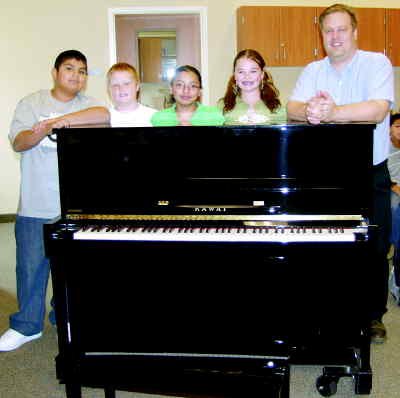 The piano in Scott Waywell's Sunnyside classroom is one of the pianos that was used in the Lionel Hampton Jazz festival in Moscow, Idaho. Pictured from Waywell's sixth grade band class this past Wednesday are (L-R) Alex Valle, Troy Graves, Ashley Montes, Danielle Ruppert and Waywell, himself.

Stories this photo appears in:
The Sunnyside School District has benefited from the lend/sell program provided by Kawai America Corp.