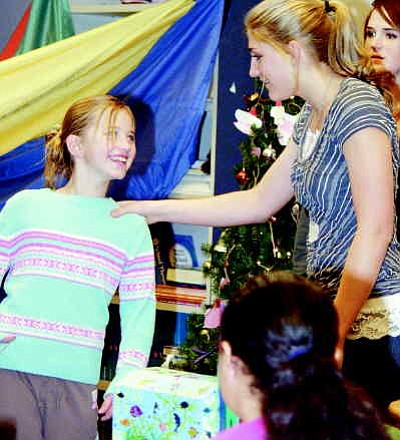 Sunnyside High School leadership class member Claire Schilperoort (right) interacts with Brook Haringa (left) in the fifth grade classroom of Colby Seitz at Chief Kamiakin Elementary School. Behind Schilperoort is fellow leadership class member Molly Dolan.

Stories this photo appears in:
The Sunnyside High School leadership class has adopted all fifth graders in the school district in an effort to open their eyes to alcohol and drug use. Surprisingly, the fifth graders know much more about those evils than the prep students thought they would.