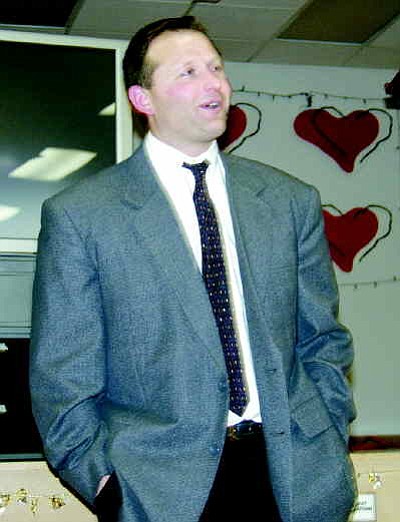 Dr. Ken Zontek, history teacher at Yakima Valley Community College's Yakima campus, spoke in Grandview Tuesday, Jan. 30. He educated several members of the community and YVCC campus students about his experiences in Afghanistan.

Stories this photo appears in:
GRANDVIEW - Community members and students of Yakima Valley Community College were treated to a guest speaker at the Carl Stevens Senior Center in Grandview Tuesday night, Jan. 30.