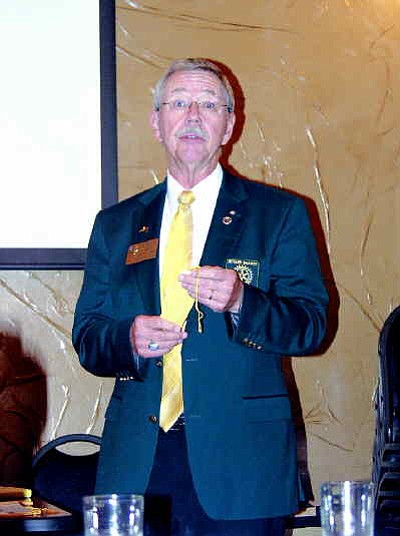 Corwin King, the district governor for Rotary International District 5060, was the guest speaker at Wednesday's Sunnyside Daybreak Rotary Club meeting. He encouraged the club to not become discouraged if ideas take longer than expected to bear fruit.

Stories this photo appears in:
According to Rotary International District 5060 Governor Corwin King, "Everybody has one great idea in life, but most don't do anything with it..." because they underestimate the value of the idea.