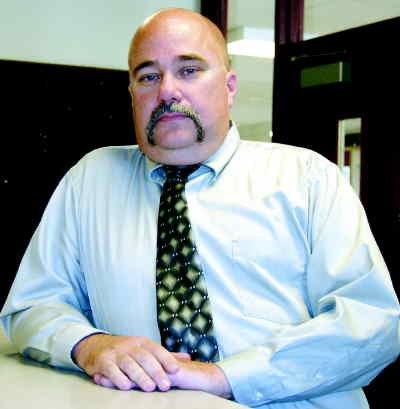 Grandview High School Vice Principal Mike Closner will be taking the "vice" from his title as he heads into the 2007-08 school year as the new principal for the school.

Stories this photo appears in:
GRANDVIEW - Principal Arcella Hall is leaving Grandview High School for the Office of the Superintendent of Public Instruction. That lead to the search for a new principal, however the school district didn't have to look far since the candidate that best fit the school was already at the high school.