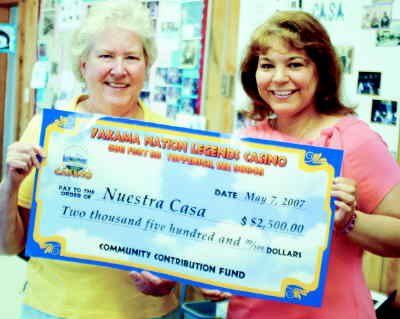 Sister Mary Rita Rohde of Nuestra Casa (L) displays an oversized check announcing the grant award from Legends Casino. Rohde is pictured with Blanca Orozco, Nuestra Casa's community outreach coordinator.

Stories this photo appears in:
Sunnyside's Lower Valley Crisis Center and Nuestra Castra were both winners on Tuesday, as they were two of more than 90 recipients to garner funds from the Yakama Nation Legends Casino grant programs.