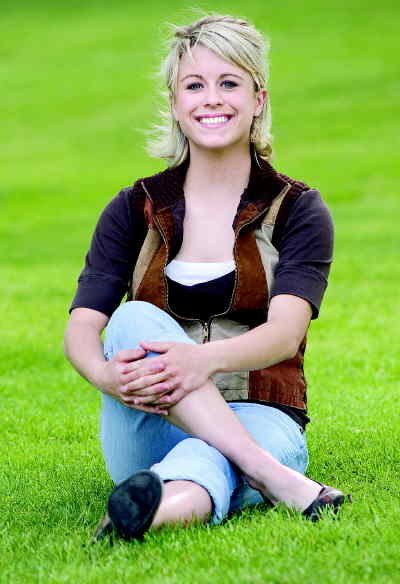 Audra Hays, the daughter of Audie and Gayle Hays, will compete for the title of Miss Sunnyside in September. She describes herself as "outdoorsy." Hays loves animals and plans to pursue a career in veterinary medicine. Should she be chosen as Miss Sunnyside, her community service project will benefit Sunnyside's Pet Health Clinic.

Stories this photo appears in:
Audra Hays is always up for a challenge, so when she heard about the opportunities in running for Miss Sunnyside, she couldn't pass it up.