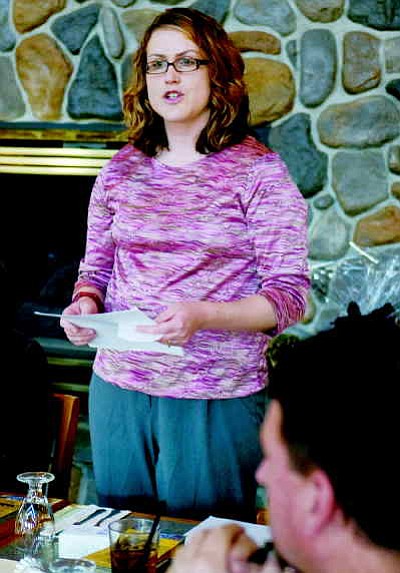 Natalie Curfman speaks with members of the Sunnyside Chamber of Commerce about Volunteer Chore Services.

Stories this photo appears in:
Being a volunteer provides many benefits to people. It can help them feel like they are making a difference. Volunteering allows special skills and talents to be displayed. It enhances personal growth and self-esteem and according to Natalie Curfman, volunteering two to three hours a week can even make people live longer.