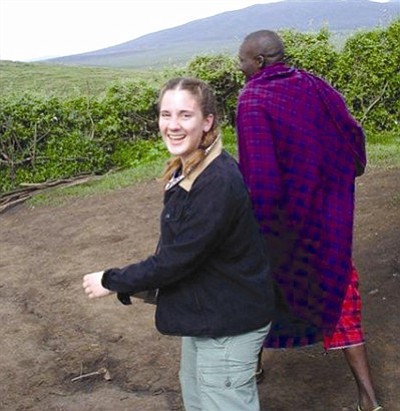 This June, Diana Mendoza will head to South Africa on a personal mission. With her group, sponsored by Exodus Cry, Mendoza will help lead the way in prayer and in raising awareness about human trafficking. But this is not Mendoza's first trip to Africa. In 2007 she accompanied a group with Lutheran World Relief to Tanzania where they helped a number of existing projects that supported local vocational education, agriculture and more.

Stories this photo appears in:
John F. Kennedy once said, "There are risks and costs to a program of action. But they are far less than the long range risks and costs of comfortable inaction."