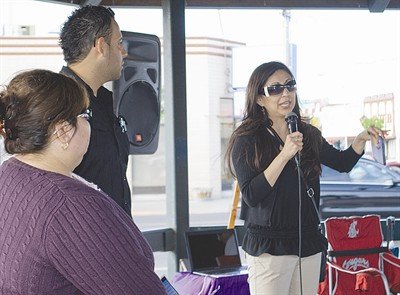 Rosie Winters (right), a case manager with Northwest Community Action Center, speaks out about the resources available for victims of crime. Listening are fellow case managers Olga Mariscal (left) and Eddy Zapien.

Stories this photo appears in:
For several years Norma Jean Rios of Consejo has worked with victims of crime, and her desire to empower those in the community, as well as offer victims of crime with support, led her to organize rallies during Crime Victims Rights week.