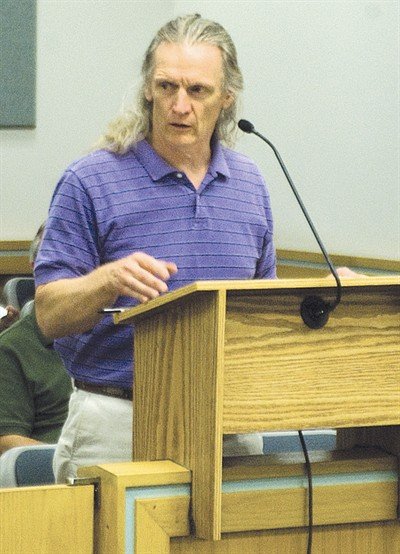 Sunnyside resident Dr. Jim Stevens testifies at a public hearing held last night in favor of a proposed crime free rental housing program. Stevens told the council residents are being terrorized in their neighborhoods by criminal elements in the city.

Stories this photo appears in:
Trying to stem the increase in crime in Sunnyside the city council, last night, took steps to adopt an ordinance that would require all owners of residential rental property to obtain a license, which would be issued by the Sunnyside Police Department.