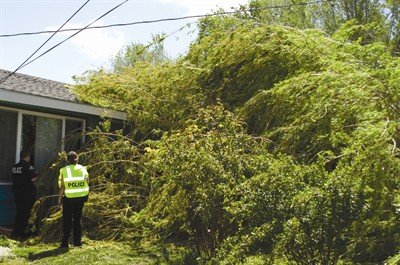 A large tree nearly struck this home in the 1300 block of South Ninth Street in Sunnyside during yesterday's wind storms. The resident's daughter also averted harm after choosing not to park her vehicle beneath the tree just moments before.

Stories this photo appears in:
Yesterday's winds caused fallen trees, dust storms and accidents throughout the Lower Valley.