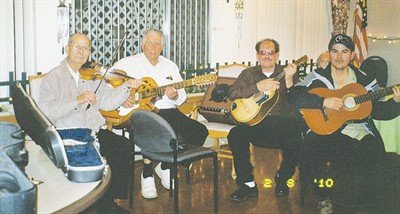 Sunnyside's Fernando Farias (second from left) is joined by Victor Campos (far left) and David Lepez (second from right) at a February 2010 performance at Hillcrest Manor. The fourth musician could not be identified.

Stories this photo appears in:
In 1959 Fernando Farias of Sunnyside picked up a guitar for his church, and that was the beginning of a new ministry for the self-taught musician.