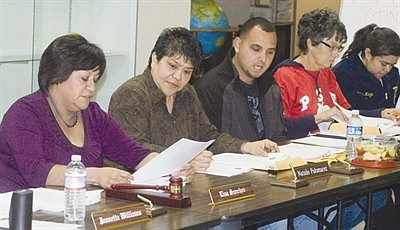 The Mabton School Board welcomed a new member last night during its regular monthly meeting. The new member sworn in last night is Natalie Palomarez, second from left. Also pictured from left is Chair Elsa Sanchez, board member Lupe Maldonado, board member Blanche Tobin and student representative Nohemi Meza.

Stories this photo appears in:
MABTON - Yesterday morning state lawmakers went to work in Olympia for a budget-crunching special session.