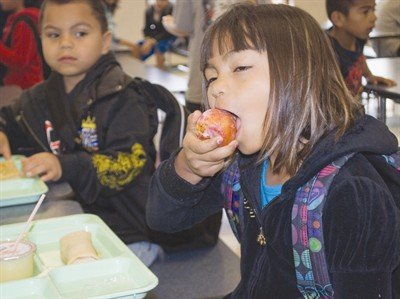 Elementary school students aren't offered as many school meal options as older students, but the meals are planned in accordance with USDA guidelines. Eating an apple as part of her meal is Elizabeth Miranda, a student at Chief Kamiakin Elementary School.

Stories this photo appears in:
When adults think of school lunches, they often remember mushy, gray vegetables and not-so-appetizing meats.