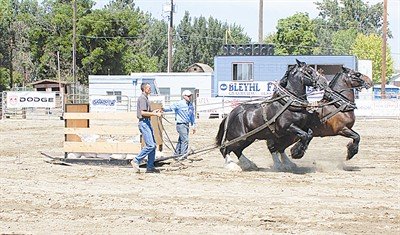 Richard Cameron's team of Jimmy and Wally easily handle a light load early in the competition. Cameron's team eventually won the competition in the lightweight division.

Stories this photo appears in:
GRANDVIEW - More rapid than eagles his coursers they came, And he whistled, and shouted and called them by name: "Now Dasher! Now Dancer! Now, Prancer, and Vixen! On, Comet! On, Cupid! On, Donder and Blitzen!"