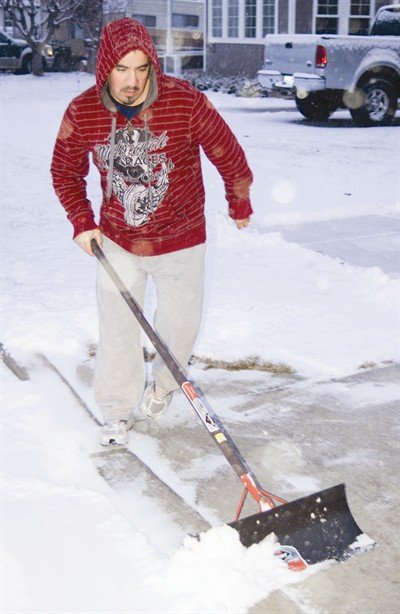 Sunnyside resident Manuel Abalos this morning shovels the walkway and driveway of his home. The National Weather Service predicts from three to seven inches of snow today, with an additional three inches later tonight. Tomorrow (Thursday) the weather service predicts up to an additional four inches of new snow with a high of 25 degrees during the day and a low of nearly 19 degrees in the evening.

Stories this photo appears in:
Much of the state, including the Lower Valley, is experiencing snow and more storms are on the way. The possibility of power outages brings a warning by the state health department against using barbecues or generators indoors for heat.