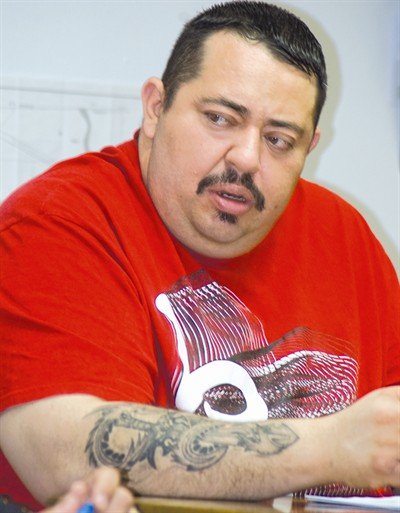 Councilman Marc Gourneau listens as Police Chief Rick Gutierrez explains a recent dog-bite incident in Mabton.

Stories this photo appears in:
MABTON - As summer rears its head, Mabton area residents are out on the streets more frequently walking their dogs and enjoying the sunshine.
Sparked by Eric Amaro's two first-place finishes, the Sunnyside Grizzly boys track team captured top honors during its only home meet of the season yesterday, Tuesday.