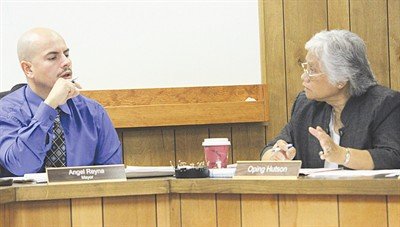 Mabton Mayor Angel Reyna (left) and Councilwoman Oping Hutson discuss preliminary numbers of the 2013 Mabton city budget. Reyna says the budget's $145,000 deficit should be narrowed next week, at the council's special budget workshop to be held on Tuesday, Nov. 20, at 6 p.m. in the council chambers.

Stories this photo appears in:
MABTON - City council members in Mabton last week began chipping away at items on the 2013 budget to help narrow the $145,000 deficit.