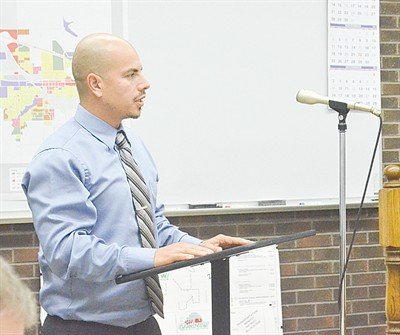 Mabton Mayor Angel Reyna last night addresses the Grandview City Council, thanking the city of Grandview for its support of his community. He told the council the contributions made by the wastewater treatment facility staff helped his city's facility run more efficiently and operators in Mabton "are up to speed." He said the collaboration between the two staffs has made each of the communities stronger.

Stories this photo appears in:
GRANDVIEW - When the city of Grandview began studying its water and sewer rates back in 2008 it was believed the rates would need to be increased by 6 percent each year to make up for the losses associated with the Wild River Foods fire that destroyed an entire processing facility.