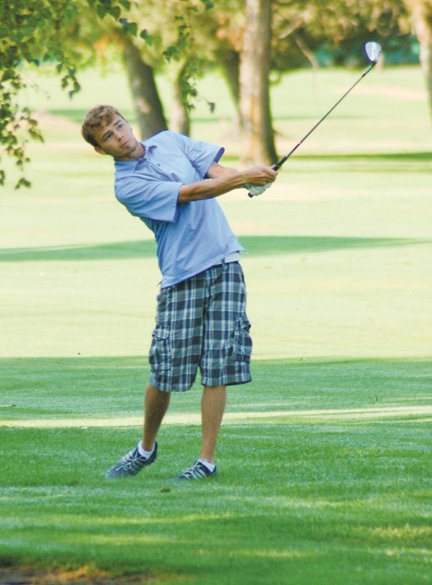 Mabton's Nathan Espinoza eyes his approach shot during play at Black Rock Creek Golf Course. The 20-year-old golfer had rounds of 72, 81 and 71 in the 2013 Yakima Amateur Invitational, earning the 4-handicapper second place honors in the net division (actual score minus handicap).

Stories this photo appears in:

If you're using your fingers to count the number of Yakima Amateur Invitational titles Dusty Frontis has won, plan on using two hands. The Yakima golfer claimed his sixth championship this past weekend.