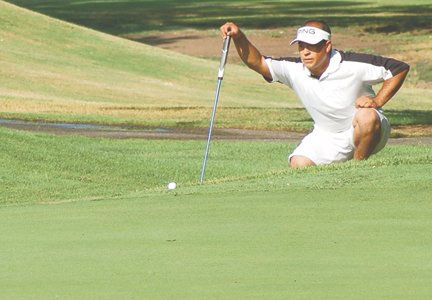 Trini Madrigal of Sunnyside eyes the line to the pin during day-two action at Black Rock Creek Golf Course this past Saturday morning. Madrigal was near the top of the leader board after Friday's opening round at Mt. Adams Country Club, but an 8-over-par 80 on his home course took him out of the race for top honors.

Stories this photo appears in:

If you're using your fingers to count the number of Yakima Amateur Invitational titles Dusty Frontis has won, plan on using two hands. The Yakima golfer claimed his sixth championship this past weekend.