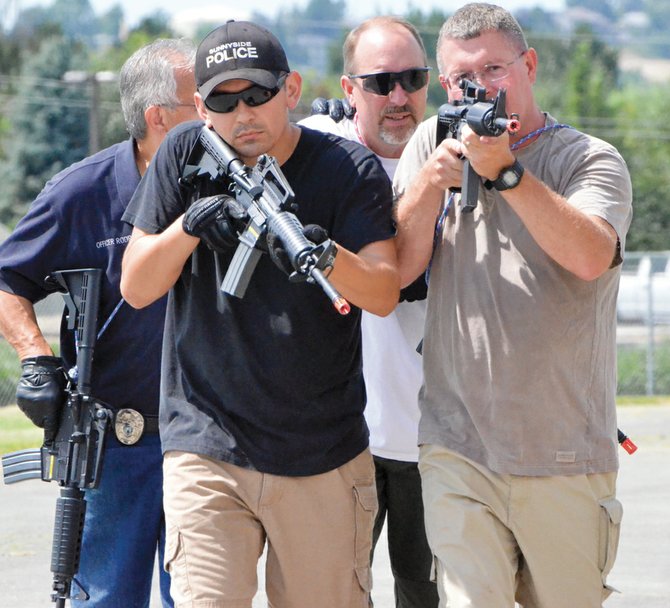 Sunnyside police officers work in teams as they move in on a suspected active-shooter situation. Pictured training for such a scenario are (front L-R) Officer Matt Kramer and Deputy Police Chief Phil Schenck; and Officer Chico Rodriquez and Sgt. Jeff Cunningham (back L-R).

Stories this photo appears in:

Sunnyside police officers undergo active-shooter training
Sunnyside police officers in an effort to be prepared for extreme scenarios must undergo continued training.