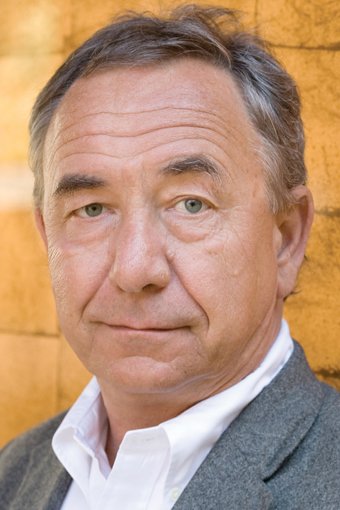 Will Durst
Stories this photo appears in:
According to a new UN report, there's good news and bad news about global warming.
For all those who have spent the last couple of months shoveling out a car, you should know we're at the tail end of awards season.
It's easy to imagine an arena full of Phish fans raising and waving their lighters to honor U.S. Attorney General Eric Holder for suggesting the feds might help states that legalize pot by allowing dispensaries to utilize banking services. Way to go, Super AG. That's so incredibly righteous of you.

Be still, your beating hearts. As we exultantly find ourselves in this festive place once again. The most wonderful time of the year.

Think we can all agree these are pretty exciting times. Matter of fact, might be more exciting than we had any inkling. Recent revelations indicate we've all become inadvertent assets in governmental spy operations. You may have thought the NSA was everywhere, but you didn't know the half of it. And no, there shouldn't be a humming, red LED under your bed.

The perfect time to address disappointment is go to never and wait.

One thing you can say about Republicans. They are focused. Like lasers. Or a puppy with a chew toy.

It's time to address the burning question on the lips of every American this summer: what will happen to Bryan Cranston's pork pie hat after "Breaking Bad" ends its run?
Once upon a time, there was a little red hen who lived on a farm past the woods. She was friends with a bossy but politically connected pig, a groveling sheep who worked as a flunky for the village and a scared little mouse who specialized in running away and hiding.