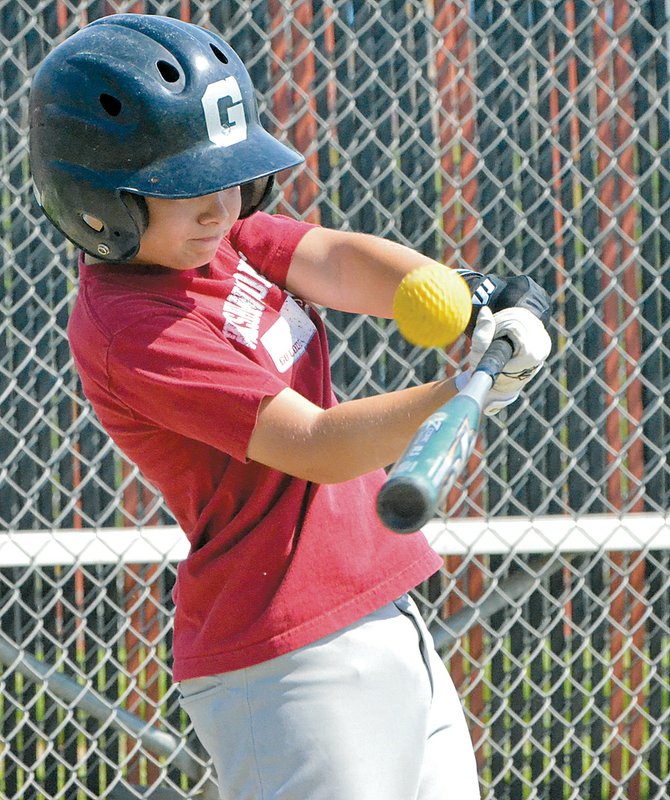 Hitting the ball isn't always easy as demonstrated by Dayton Hendricks. The youngsters participating in the WSU Cougars baseball camp in Sunnyside earlier this week worked on this skill with the assistance of coaches from Washington State University.

Stories this photo appears in:

WSU coaches help Sunnyside youngsters improve their skills on hardball diamond
Three Pac-12 baseball teams have won four national titles over the past 10 years, including the last two seasons.