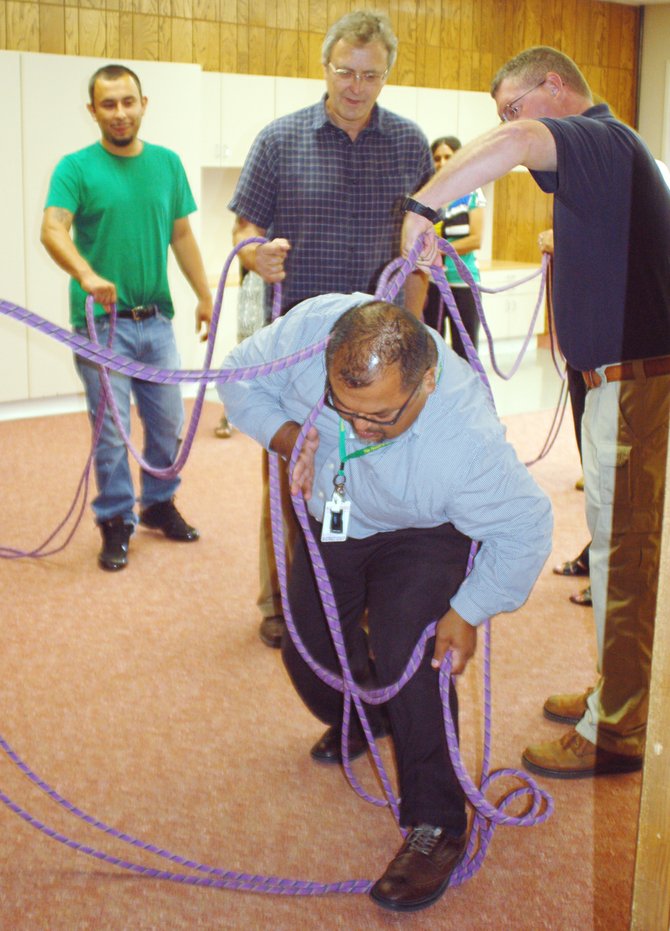 Yesterday's Sunnyside United community coalition meeting opened with an interactive learning activity in which members of the group had to work together to unknot a rope. Pictured escaping through one of the knots is Ignacio Serna with help from (L-R) Pablo Garcia, Tim Graff and Phil Schenck.

Stories this photo appears in:

Sunnyside United's efforts to obtain grants that help in the battle against criminal gangs and youth drug/alcohol use weren't enough to preserve a sex trafficking grant.