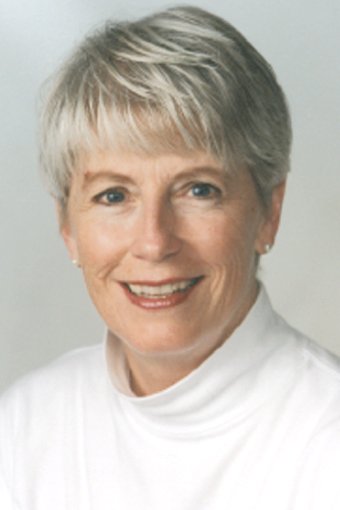 Rev. Katie Haney
Stories this photo appears in:
I recently read an analysis of the gender of Santa, obviously written by a chauvinist woman. She doesn't believe Santa is a male because even with reindeer, he'd inevitably get lost up there in the snow and clouds and then refuse to stop and ask for directions.
As I come again to the anniversary of my mother's death, I'm reminded once again of the fragility of our minds, as well as our bodies.
We're just finishing the season for harvesting fruit and vegetables - a time of blessing for those who are reaping the rewards of their hard work earlier in the year.
Like a Ponzi scheme gone charitable, the Ice Bucket Challenge has taken over the waning days of summer. At the rate we're going, 90 percent of the country will have been doused by the time the frost is on the pumpkin.
When I lift weights at the club, I always hope I don't get an itch on my face or lint in my eye. I sure don't want to touch my face and risk an infection from whatever cooties are residing on the weights that hundreds of people have handled and sweated on.
At the first of May, I spent 10 days in Indianapolis with 18 of my closest friends, eating, praying and empathizing with them. It was good for my soul.
A couple weeks before Christmas, one of my colleagues in a clergy renewal program I'm part of figured out that the calendar and the full moon had conspired to put us in Indianapolis for our last gathering during the Indy 500 Mini-Marathon.
Once again, the calendar has turned to a new year.
Religious Reflections
Our advent devotional booklet this year begins with the author telling about getting ready for a childhood summer vacation.
Religious Reflections
It's been two weeks since I spent a night in the hospital because of two blood clots in my right lung. Apparently, it happens to lots of people but I was told by the doctor that "people die from pulmonary embolisms."
Our church is reading the Bible in a year and we've recently been immersed in the Book of Job. We observed that Job took a great risk in challenging God to answer his complaint. Job wasn't content with the traditional rationale of his friends who said his suffering was a result of sinfulness on his part. Job was innocent and he was willing to take his case to the supreme judge for vindication.