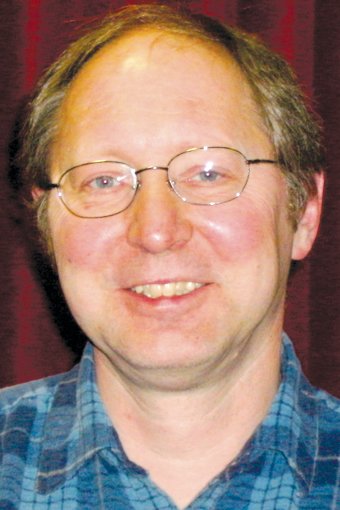 Danny Tyree
Stories this photo appears in:
I'm writing one of my infrequent serious columns, because I realize there is more to Christmas than non-stop holly jolly mirth.

There is no shortage of pundits who could do a worthy job of waxing philosophical about the things we should or shouldn't be thankful for at Thanksgiving 2014.

Just sit right back and you'll endure a tale…a week from today, Sept. 26, marks the 50th anniversary of the classic TV sitcom "Gilligan's Island."
Are you ready for long waits, bare store shelves and higher prices?

According to the ideas4writers website, Aug. 12 marked the 75th anniversary of the U.S. premiere of MGM's "The Wizard of Oz."

The American Red Cross is celebrating 100 years of swimming safety education, not by patting itself on the back, but by redoubling its efforts to make us more prepared for aquatic mishaps.

I generally pay no attention to 70th anniversary observances, saving up my energies for the 75-year "diamond jubilee" milestones.

Necessity, they say, is the mother of invention.

*Sigh* The whole Noah's ark experience used to be so simple.
Hundreds of millions of people will be following the 2014 Winter Olympics, even though the underwhelming motto ("Hot. Cool. Yours.") sounds less like a paean to athletic excellence than the sort of progression that accompanies a court-ordered paternity suit.

Cheaters never prosper - but facilitators of cheaters laugh all the way to the bank.
Tyree's Tyrades
Veterans Day brings to mind one of the favorite anecdotes of my late father, Lewis Tyree.

If you're a follower of the Huffington Post, you've probably read about Panera Bread founder and CEO Ron Shaich and his week-long commitment to spend no more than $4.50 a day on food, thus spotlighting the plight of the 49 million Americans on food stamps.

Whether you are arising from a long, luxurious sleep or frantically cleaning up melted crayons, surely you have a strong opinion on the cover story in the Aug. 12 "Time" magazine: "The Childfree Life: When Having It All Means Not Having Children."