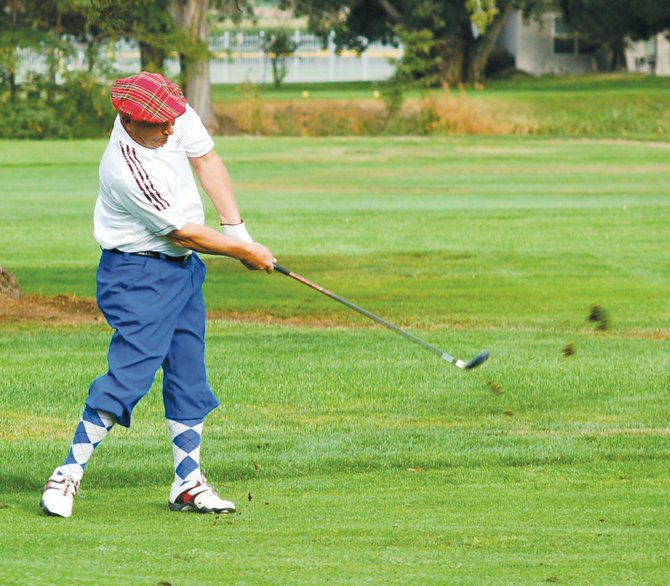 Honoring the late PGA Tour member Payne Stewart with his stylish duds, Mark Koreski hits an approach shot on the opening hole Saturday morning. Koreski had rounds of 92-83 in Banana Belt play this past weekend.

Stories this photo appears in:

A redshirt junior on the University of Idaho men's golf team this fall, Zach Wanderscheid claimed top honors in the 2013 Banana Belt.