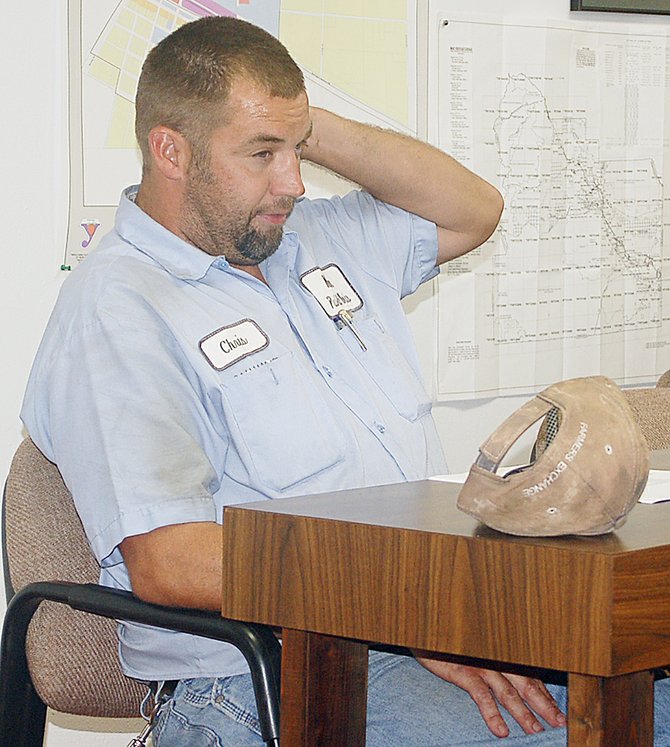 Mabton City Public Works Supervisor Chris Morris tells city councilmen during last night's regularly scheduled meeting the water situation on well #4 is not looking good. He says Mabton needs a new well," …. if we are to avoid future water shortages."

Stories this photo appears in:

New well likely fix
MABTON – Even as residents in south Mabton were seen watering their driveways early Tuesday evening despite the town's current emergency water restrictions, Mabton City Council was learning its water woes are getting worse.