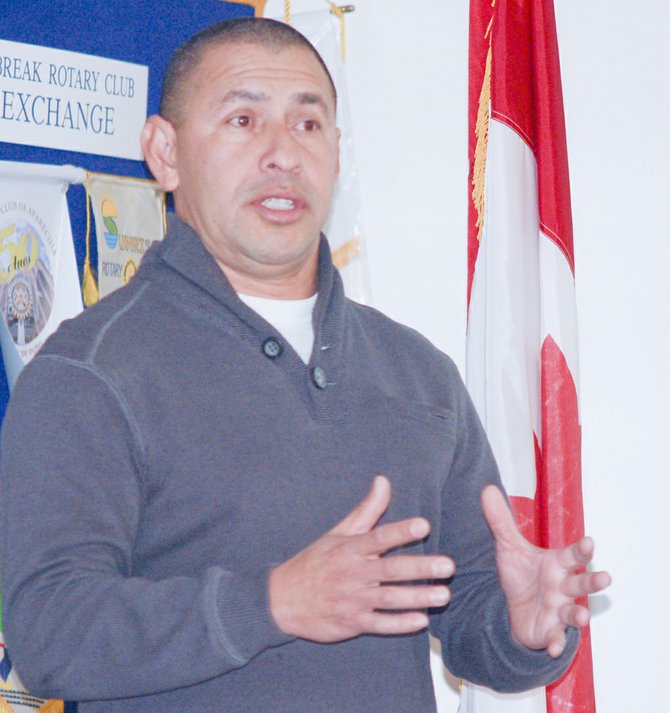 SASA co-founder Tony Hidalgo tells Daybreak Rotary Club members that one of the challenges currently facing the non-profit organization is the need for more access to community sporting facilities. "We have more than 1,000 children needing a place to play," he told the Rotarians at their Wednesday morning meeting.

Stories this photo appears in:

Sunnyview Park, located midway between Sunnyside and Grandview on Yakima Valley Highway, was home to more than 1,000 young soccer players every weekend during the past summer, according to Trish Combs of the Sunnyside Sports and Arts Association.