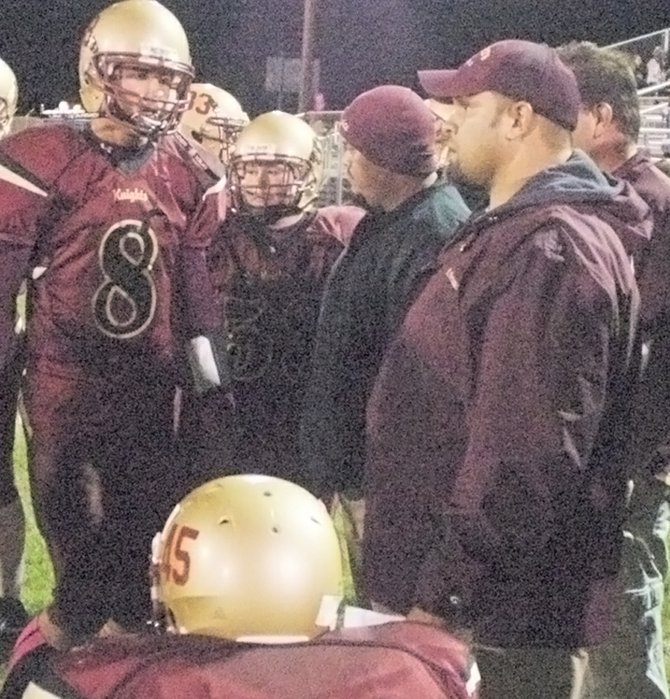 Sunnyside Christian head football coach Ray Hernandez (in baseball hat) is pictured in a team huddle during a game this past season against defending state champion Liberty Christian. The Knights gave Liberty Christian a scare in that game and ended the season with a mark of 5-5. Hernandez announced recently he is stepping down from the program he helped start five years ago.
Stories this photo appears in:

Hernandez steps down after five years at the helm
Starting a football program from scratch, Ray Hernandez has seen Sunnyside Christian's 8-man football team improve each of the past five seasons.