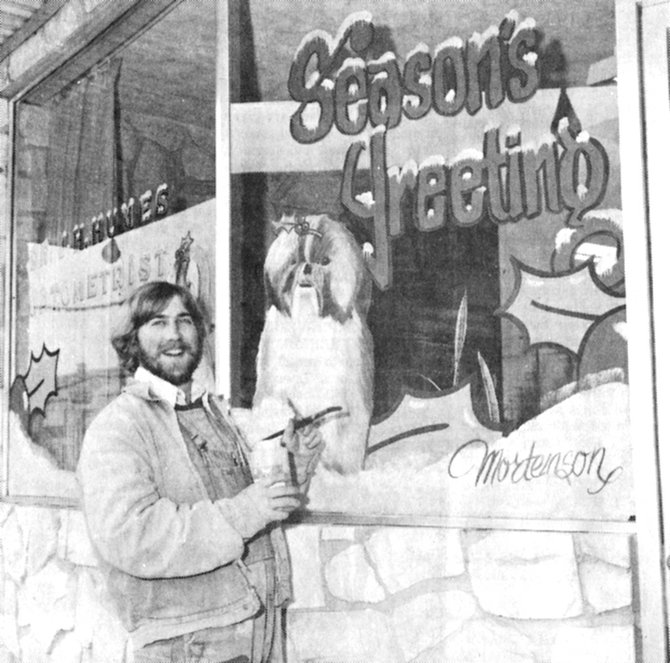 1973: Jolly old sign painter Bob Mortenson kept busy brightening up Sunnyside storefronts with decorative Christmas motifs. Here, he is decorating the window for Dr. Humes, using the doctor's dogs as inspiration.
Stories this photo appears in:

Over the Shoulder
Sunnyside residents were offended by an article written in an out-of-town publication that stated Sunnyside would not receive a railroad line.