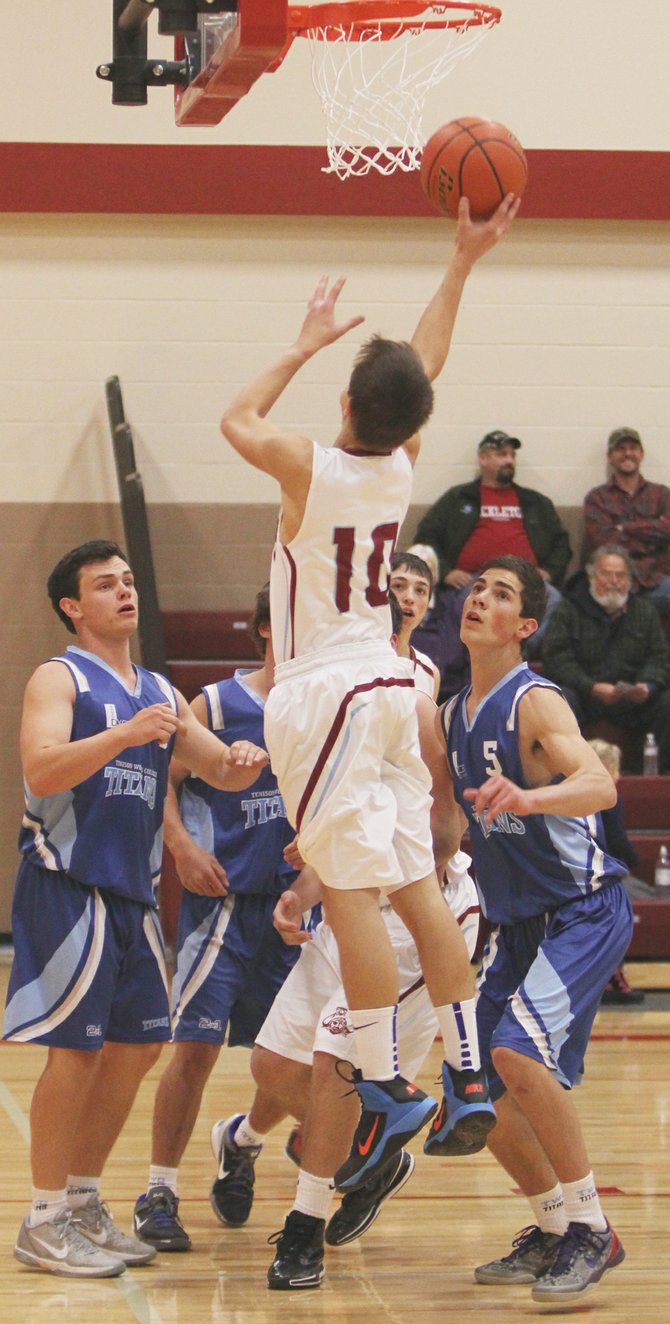 Bickleton's Joey Cardenas soars for a shot during Saturday's game against a touring Australian club team, the Titans. The Pirates didn't fare well against the team from down under, losing 57-39.
Stories this photo appears in:

The Pirates were dealt their first defeat of the new season by a club team from Australia, visiting on a tour of the United States.