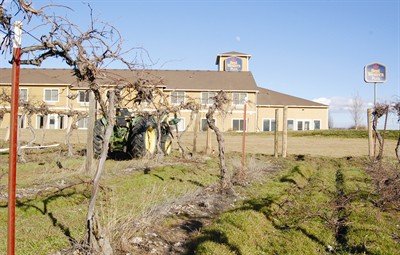 Workers have been replacing old rotted poles in the vineyard next to Best Western Grapevine Inn. The plan is to replace old poles, install an overhead sprinkler system, then level the gaps between grapevines to create walking paths for guests.

Stories this photo appears in:
The acres of grapevines that surround the Best Western Grapevine Inn in Sunnyside had been for sale for quite some time before the hotel finally decided to purchase the land and make it part of their facilities.