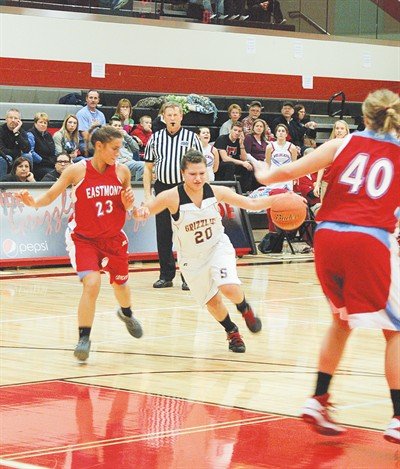 Sunnyside sophomore Selena Rubalcava drives past an Eastmont defender in last Friday's CBBN game. Rubalcava paced the Lady Grizzlies with a team-high 16 points in their 61-57 victory over the Wildcats. Rubalcava also had three steals and three assists in the game. She also scored in double figures the following night against Davis, canning 10 points to go along with seven rebounds and four assists.

Stories this photo appears in:
Snapping a three-game losing streak, the Sunnyside High School girls basketball team claimed a pair of Columbia Basin Big Nine League victories this past weekend.