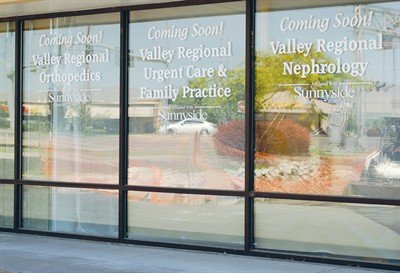 This 2707 E. Lincoln Ave. building will soon be home to three new medical clinics all affiliated with Sunnyside Community Hospital. First to open will be the Valley Regional Urgent Care and Family Practice on Aug. 1. The other clinics will open later this year, according to hospital officials.


Stories this photo appears in:
After Aug. 1 Lower Valley residents suffering a touch of heat stroke or a minor athletic injury won't have to make the Sunnyside Community Hospital emergency room their first stop.