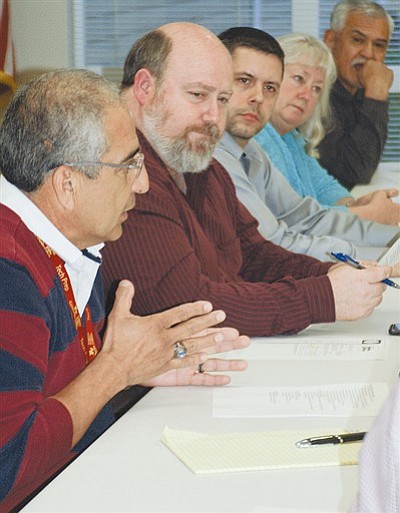 Grandview City Administrator Cus Arteaga (L) responds to questions and comments during a nearly two-hour town hall meeting last night on a possible proposal to raise private utility taxes to 8 percent. Also pictured from left are Mayor Norm Childress, Treasurer Matt Cordray, Mayor pro tem Pam Horner and Councilman Jesse Palacios.

Stories this photo appears in:
GRANDVIEW - Citizens here want more staffing at the Grandview Community Center. The question now is whether they're willing to pay for it.