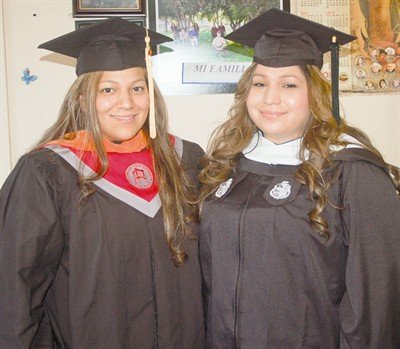 Sunnyside sisters Irma Mejia (L) and Elizabeth Garcia can now boast of an accomplishment they once only dreamed of doing. Earlier this month Mejia and Garcia each earned Master's degrees in their chosen fields: nursing for Mejia and leadership and administration for Garcia.

Stories this photo appears in:
Sisters and masters of their chosen fields, Irma Mejia and Elizabeth Garcia took the long way round to complete their education. Despite the long route, they believe that their greatest learning opportunities came during their struggles to a gain their education.