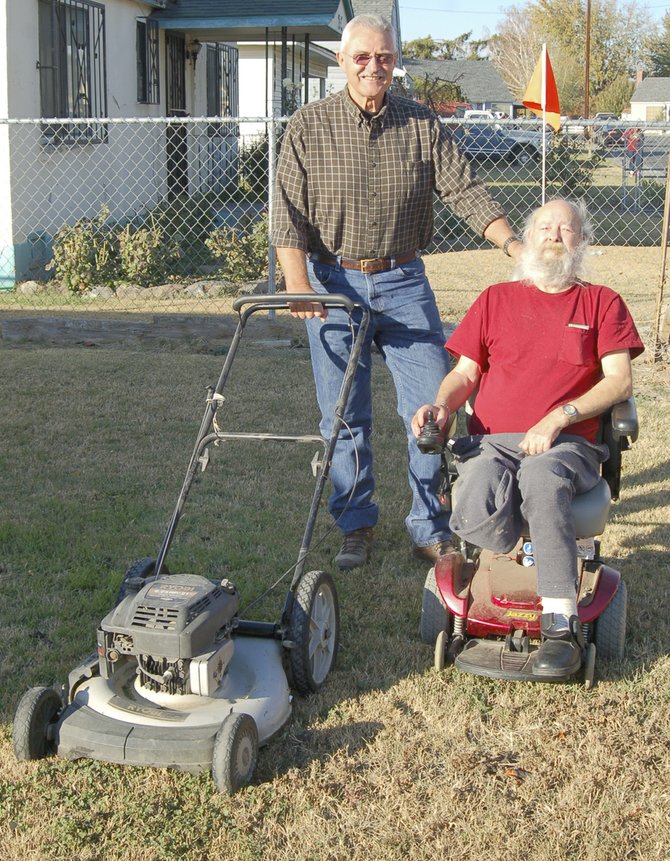 Leroy Werkhoven takes time during his summers to mow the lawn of Roy Frazer. Werkhoven has spent the past six years doing yard work for others.

Stories this photo appears in:

Many days of most weeks volunteers are out doing work for other people with little notice or praise, but their efforts pay endless dividends to the clients who receive those services.