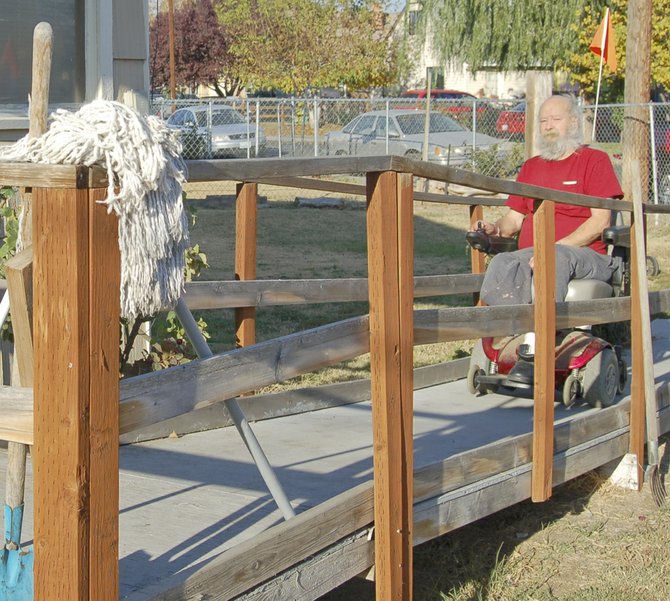 Roy Frazer has been able to stay in his rental house in part thanks to the work of volunteers, including Leroy Werkhoven, who built a wheelchair ramp to give him access. Frazer's home was also one of the first painted during the Loving Sunnyside initiative, a gift that he is still grateful for years after.

Stories this photo appears in:

Many days of most weeks volunteers are out doing work for other people with little notice or praise, but their efforts pay endless dividends to the clients who receive those services.