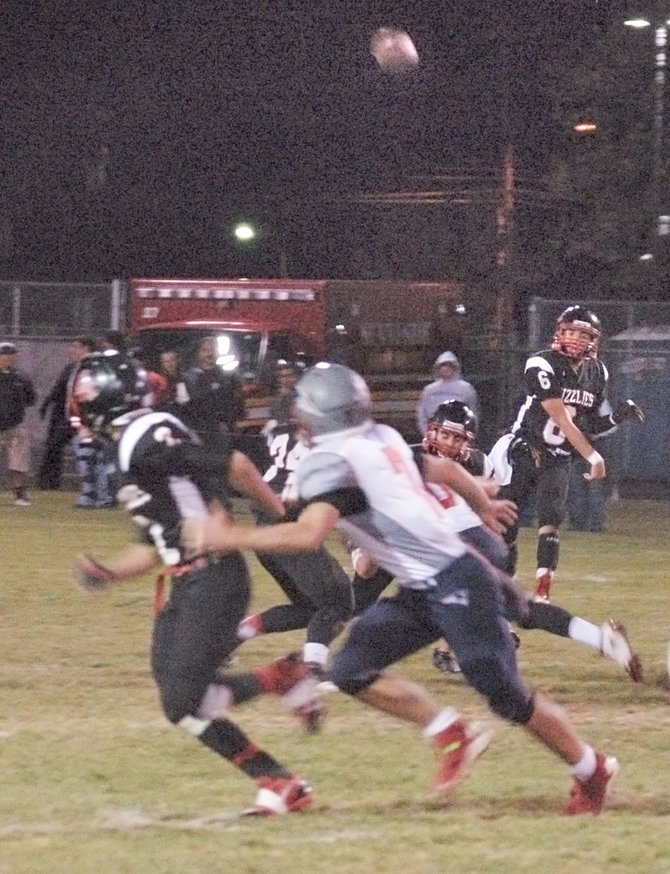 Sunnyside QB Anthony Herrera targets a downfield receiver in last Friday's football game against the visiting Eisenhower Cadets. Herrera completed 10-of-22 passes for 106 yards, and threw a TD pass for the Grizzlies' only score of the game.

Stories this photo appears in:

OUCH! After forging an early 7-0 lead on visiting Eisenhower, thanks to a 2-yard TD flip from QB Anthony Herrera to Elijah Pena, Sunnyside yielded seven unanswered touchdowns to the Cadets.