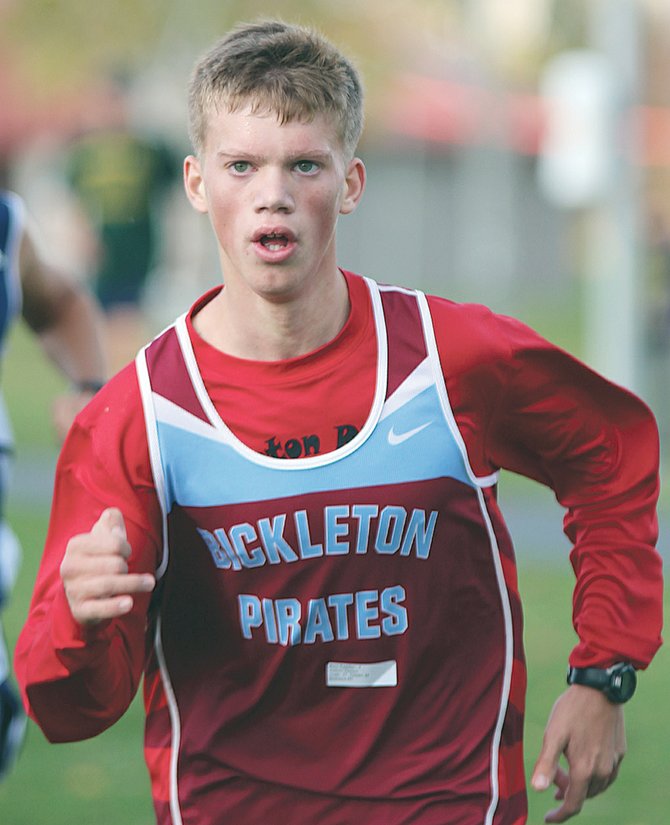 Bickleton High School sophomore Andrew Gannon secures a spot at the 1B/2B State meet with an 8th place finish at the District meet held this past Saturday in Wenatchee. Gannon finished with a time of 17.26.95, a personal best for a three-mile race.

Stories this photo appears in:
The six-member Bickleton High School boys cross-country team will head to the 1B/2B State meet this coming Saturday after notching a third-place finish in the team standings at last Saturday's District competition in Wenatchee.