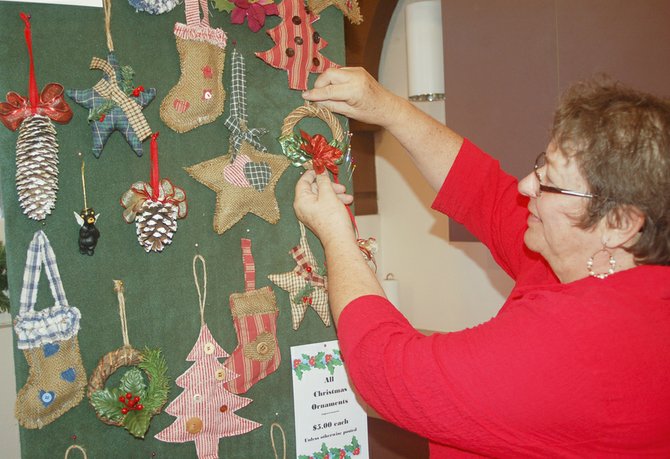 Granger Historical Society member Elissa Simonson displays a few of the country Christmas ornaments she created to benefit the Granger museum. These items and more will be available at the Granger museum's open house on Saturday, Nov. 9.

Stories this photo appears in:

GRANGER – An open house to celebrate the history of Granger will be held at the Granger Historical Society's Archives Room in the Granger Public Library, 508 Sunnyside Ave., on Saturday, Nov. 9.