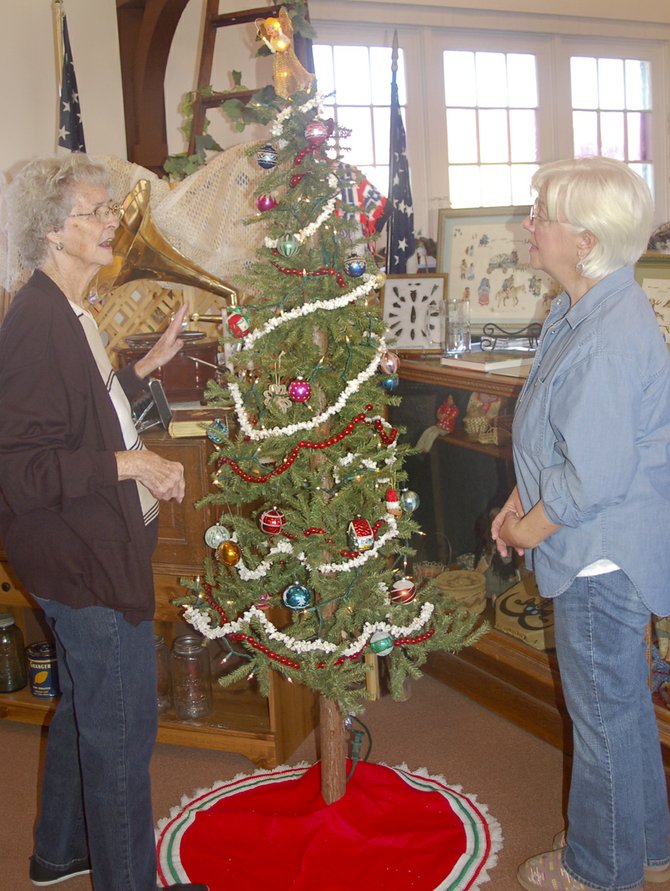 Granger Historical Society members and museum volunteers Helen Dodd (L) and Bev Zecchino (R) admire the country style Christmas tree which now graces the Granger museum, located adjacent to the Granger Public Library. The museum is open to visitors three days a week.

Stories this photo appears in:

GRANGER – An open house to celebrate the history of Granger will be held at the Granger Historical Society's Archives Room in the Granger Public Library, 508 Sunnyside Ave., on Saturday, Nov. 9.