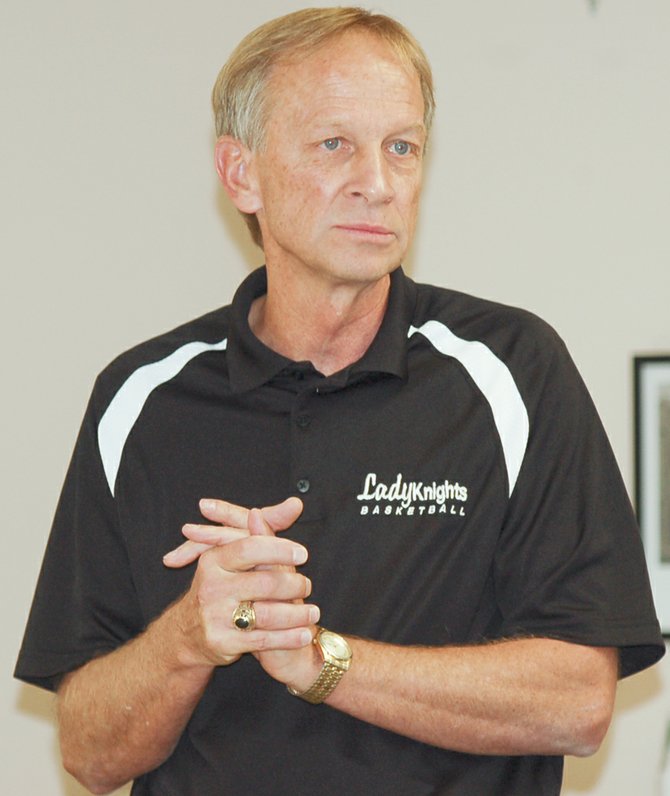 SCHS Coach Al Smeenk is starting his 31st year as mentor and taskmaster of the girls basketball team. "These girls love to work hard, and they love the game," he told the Sunnyside Daybreak Rotary Club members.

Stories this photo appears in:
If the Sunnyside Daybreak Rotarians were expecting a glowing preview of the 2013-14 Sunnyside Christian High School girls basketball season, they were destined to be disappointed.