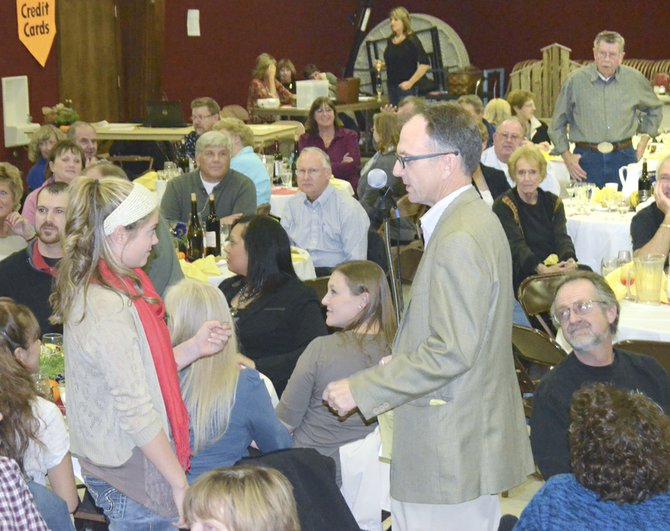 Kayla Bos and Paul Newman kept the crowd entertained with a game of heads and tails before the live auction began. The winner of the game was rewarded with an expensive bottle of wine.

Stories this photo appears in:

The tables were full of smiling people enjoying a delectable meal last night at the Yakima Valley Fair & Rodeo Foundation dinner and auction.