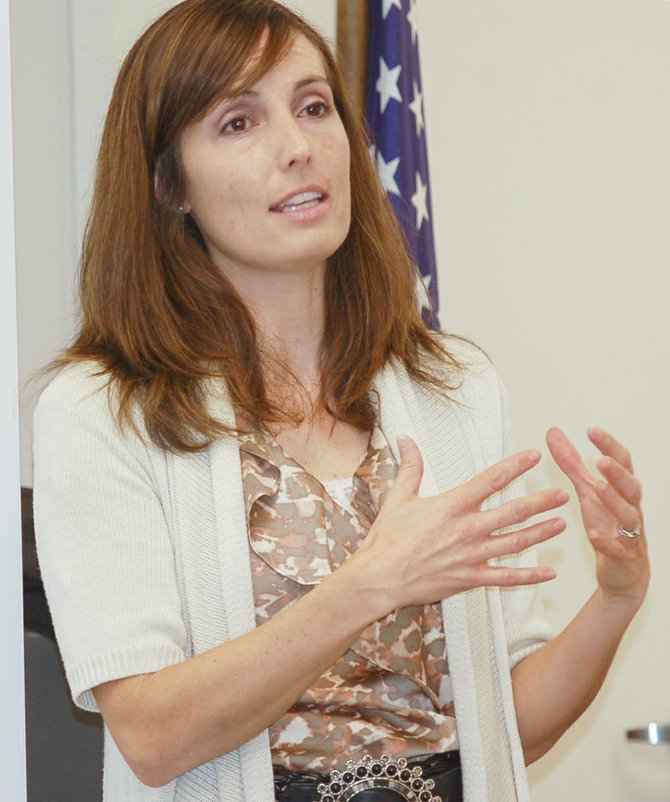 Local charter school supporter Brittany Weaver is making the rounds seeking support for the establishment of a Sunnyside charter school. This past Wednesday she spoke at the Sunnyside Daybreak Rotary meeting explaining the application process.

Stories this photo appears in:

A local group of charter school organizers is in the process of collecting signatures to include with their application to establish a charter school in the Sunnyside School District.