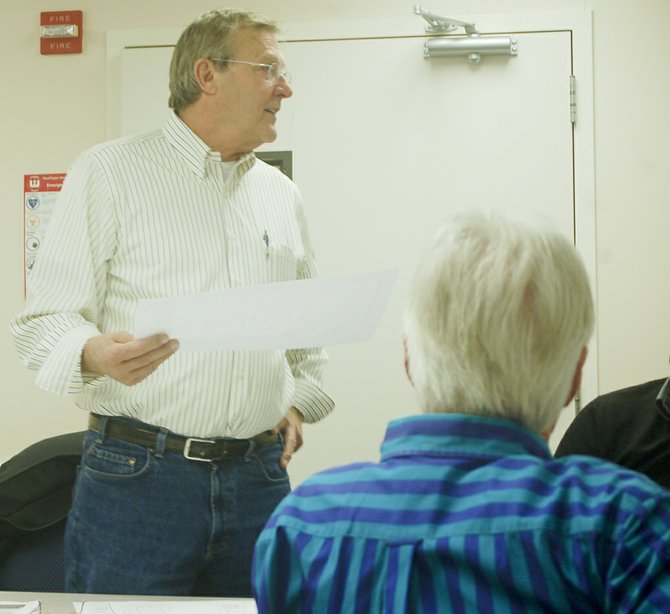 Braven Benzak explains the latest Sunnyside High School expansion now underway is expected to accommodate the district's enrollment needs for the next 25 years. Currently more than 1,750 students attend classes at the high school.

Stories this photo appears in:

The additional 25,000 square feet currently being added to Sunnyside High School is expected to handle the enrollment needs of the Sunnyside School District's high school students for the next 25 years, according to Braven Benzak, the district's construction manager.